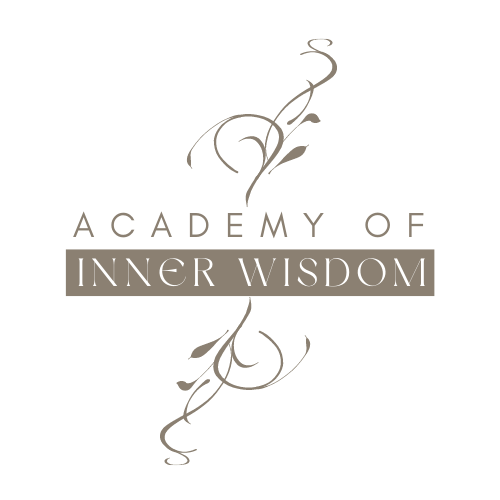 Meet the Faculty
Reverend Dr. Debra Ford M.Sc.D
SolePath Instructor through the SolePath Institute
Dr. Debra's SolePath is Inspirational Teacher and Spiritual Mystic. It is this SolePath that allows her to connect, create and communicate the original SolePath body of work. Her core values and core energy are spirituality and connection, inspiration and communication.
Dr. Debra is the course creator for Section A: Understanding Metaphysics and Section B: Self-awareness and Identity.
Dr. Debra is one of the world's foremost experts in metaphysical energy. She has a doctorate in metaphysical science and is a metaphysical philosophy teacher. She is an ordained minister and member of the American Metaphysical Doctors Association and the Canadian International Metaphysical Ministry.
Dr. Debra is the author of 16 books including SolePath the path to purpose and a beautiful life, Daily Pulse, rhythm of the Tao and her first children's book Emilia Rose and the rainbow adventure. She is a popular meditation teacher on the Insight Timer meditation app, with over 150,000 listens to her comforting and insightful meditations.
Reverend Dr. Janice Brown D.Ac., Dip. TCM, SCM
SolePath Instructor through the SolePath Institute
Dr. Janice's SolePath is Spiritual Warrior and Intellectual Lateral Thinker. Her core values are her passion for life and her amazing problem-solving gifts. Dr. Janice is a Wellness Visionary who is deeply fulfilled by helping people see the true brilliance of who they are and discovering the many aspects of the self that contribute to a person's well-being.
Dr. Janice Brown is a doctor of Acupuncture, a SolePath certified mentor, and an educator with over 20 years of experience. Dr. Janice is an avid writer and explorer of life, who teaches understandings of metaphysical concepts and mastery of self-navigation through the SolePath Institute. She is an ordained minister through CIMM.
Dr. Janice will be instructing the Canada Celebrant and Spiritual Practitioner Training content in Sections A & B, as well as contributing some personal insight regarding working in health care, hospice and palliative care settings.
Dr. Janice is also one of the instructors in the LIVE online classroom sessions in the SolePath Foundation Program.
It's been over 25 years since Janice took her first step into a classroom as a post-secondary educator. Her special gift is communicating new and foreign concepts to individuals in a way they can understand. From a little rural classroom, teaching computer skills to trappers in the north, to the beautiful study of Chinese medicine in the city of Calgary, where she went on to the position of dean of academics, Janice thrives on sharing ideas and concepts.
Reverend Cathy Yost, Subject Matter Expert
SolePath Instructor through the SolePath Institute
Rev. Cathy's SolePath is Inspirational Teacher and Spiritual Mystic. Her core values and core energy are spirituality and connection, inspiration and communication.
Rev. Cathy Yost is the course teacher in the Canada Celebrant and Spiritual Practitioner Training and the creator of Section C: Practical application of learnings.
Reverend Cathy Yost is a SolePath certified technician, a Certified Life-Cycle Celebrant™ trained with the Celebrant Foundation and Institute in New Jersey, and a Funeral Celebrant trained with the Certified Celebrants Association of Canada (CCAOC).
Cathy has officiated over 50 weddings in just over 2.5 years and currently has dozens of 5 Star google reviews from her clients. Rev. Cathy has already been booked for 60 weddings in the year 2022 before Valentines Day!
Cathy's journalism education launched her into writing, producing and production coordinating for television, radio and film. As a Professional Business and Life Coach she took her training in Australia with Coach University and was a member of the International Coach Federation for over a decade.
She is the author of Life Speaks: Challenging Moments Are Our Greatest Gifts.
What Cathy's clients are saying
We couldn't have imagined how accurate, authentic and beautiful our ceremony could be before meeting her. The special details Cathy, getting the little pet names and jokes just right, you know your ceremony was created just for you.

Lori and Stephan
Cathy puts her whole heart and being into her services and we are eternally grateful to her!

Jamie and Claudine
She is such a kind and genuine person, and we are so lucky to have gotten to share and experience our raw and amazing love story with her.

Jamey and Reid
Irena Kukina, SCM, PePi Mentor
SolePath Instructor through the SolePath Institute
Irena co-instructs the LIVE online classroom sessions with Dr. Janice in the SolePath Foundation Program.
Irena's SolePath is Intellectual Expert and Compassionate Healer. Her core values are self-acceptance and personal empowerment. Her passion lies in energy work, spiritual connection, and the application of spiritual principles in physical reality.
Irena is an energy worker, astrologer, Feng Shui practitioner, and solution-finder. She enjoys learning about spiritual principles and connecting them with earthly actions, bridging the two worlds and helping Heaven to flow to Earth.
Irena is the lead mentor for the SolePath for Pets work, which is called PePi. Your Pet's Energetic Personality Imprint helps establish an energetic connection for you and your pet. Helping you provide for your pet's emotional and physical needs.
What Irena's clients are saying
Irena performed Reiki on my two dogs, North and Sophia, and I found it to be a very special experience. My dogs aren't the type of dogs who quickly get used to another person. However, Irena was so gentle and took her time with them both — and that really helped. She has a special touch for reading the dog's energy and making them feel as comfortable as possible. Both my dogs allowed her to pet and touch them, while she sat down at their level throughout the whole session. Afterwards, my dogs were both very calm and their overall personalities were peaceful and happy. It was an experience that I am glad they had. Irena knows how to properly handle dogs and is talented with Reiki. I would recommend her services to anyone with pets (not just dogs!)

Bree
Thank you Irena for a wonderful Reiki session with my Rottweiler Onyx. The biggest difference I noticed is that his digestion after was much better than before. Normally he regurgitates after eating dinner and his stomach always rumbles really loudly all night. After the Reiki session, he didn't have any problems after dinner and his stomach was quiet all night. I noticed that these symptoms were better for about 3 days after his session. I also noticed that after I picked him up from his session he was calmer than normal. It was overall a wonderful experience for him (and me) and I was very happy with the results.

Carla
I was surprised how mellow JD got as he is usually like a bull in a china shop. After his treatment he was so relaxed and content, it was great to see him like that. I will definitely be getting him more Reiki sessions!

Cori
Reverend Carrie-Ann Baron, SCM
SolePath Instructor through the White Light Metaphysical Institute
Rev. Carrie-Ann's SolePath is Spiritual Warrior and Spiritual Balance. Her core values include integrity, dedication and psychic ability, and her core energies are going with the flow and living with grace.
She specializes in helping others achieve a natural state of ease and happiness by connecting to their higher selves, the spirit of others, and the non-physical elements in this world. Rev. Carrie-Ann's work focuses on assisting her clients in releasing lifetimes of inner resistance and overcoming self-doubt and unworthiness so that they can discover their unique path for expansion and manifestation.
Rev. Carrie-Ann is a mentor, teacher, trainer, and faculty member who leads people through the ground-breaking work of the SolePath Foundations Program, which is the prerequisite to all SolePath Certification Programs. This role aligns wonderfully with her governing number of 9, which reflects her talents as a trusted advisor who experiences great joy from providing guidance to others.
Founder of the WhiteLight Metaphysical Centre, Rev. Carrie-Ann has spent close to 30 years studying and exploring human behaviour, including topics such as emotional fear and personality profiles. She has also interviewed over 100 thought leaders and experts on her podcast series to garner experiential wisdom in order to guide others in finding the answers they seek.
Rev. Carrie-Ann is a Claircognizant Intuitive, and her gifts and talents include guiding others to tap into their intrinsic value, purpose, and direction by helping them connect with their higher selves and the intangible elements of this world including our Angels and Non-Physical Guides.
What Carrie-Ann's clients are saying
I sought out Rev. Carrie-Ann to help me overcome certain obstacles in my business. I never imagined that going through this process would make such a huge difference in my personal life as well. She helped me understand how I interact with the world. This is a life-changer, as I can now recognize where I shine with immense joy and where I need to grow. I am so grateful for her guidance.

Allissa
For me the Foundations program was so, so valuable. With Rev. Carrie-Ann asked encouraging questions and directing the conversations so that we always went deeper with our own experience. Also, she loves and believes in the material—it has worked wonders in her own life. There is so much more to SolePath than we see in our Light and DarkPaths. It is multi-dimensional and deeper than it appears. To explore these depths, I highly recommend the SolePath Foundations training.

Tomas
Sabotage was huge for me. After going through this program, it made my awareness more acute and how to snap out of it fast was beneficial to me. It has empowered me in my life and with others.

Carmen